I-AIMH's membership has been steadily increasing since it was established in 2009. Members come from a variety of backgrounds and disciplines, and comprise of clinical practitioners and early service providers throughout Ireland linked to statutory and non-statutory agencies. I-AIMH aims to provide support to those working with babies, toddlers and their families and as an organisation we recognise the importance of giving attention to the baby, the parent, and the early developing parent-child relationship.

The Executive Committee (EC) members each serve a minimum of two years. The current EC members are:
Hazel Murphy (President)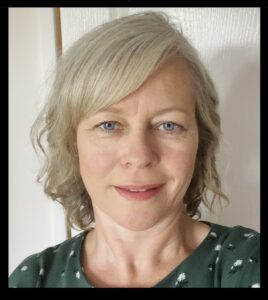 Hazel Murphy joined the I-AIMH Executive Committee in 2017.  Coming from a background in social justice and community development, she began working in the area of infant mental health in 2010 when she joined the team at Youngballymun.  Her special interests are around supporting the infant-parent relationship through the Newborn Behaviour Observation (NBO), Baby Massage and Circle of Security Parenting™ (COSP).  Her current role also involves designing and delivering IMH training to a wide range of practitioners.  As a certified COS Specialist, she offers fidelity coaching to practitioners trained in COSP.  She is currently training as a Child and Adolescent Psychoanalytic Psychotherapist, which involved taking part in a 2-year infant observation through Trinity College Dublin. 
Grace Walsh (Training & Professional Development Officer)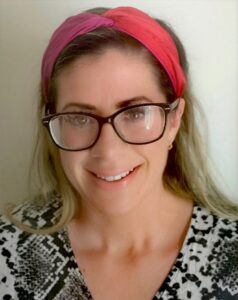 Grace Walsh joined the I-AIMH Executive Committee in 2018. Grace is a Senior Speech & Language Therapist with Let's Grow Together! Infant & Childhood Partnerships CLG. based in Cork. Grace is passionate about developing the role of the Speech & Language Therapist in targeted universal prevention and promotion services through a relational approach by meeting families where they are at to provide accessible information to all parents/caregivers about how best to support their baby's communication and literacy development as early as possible in the context of their relationships. Grace coordinates Dolly Parton's Imagination Library Cork, and co-facilitates an Infant Mental Health Network Group. Grace is trained in Hanen It Takes Two to Talk® and Learning Language and Loving It™ programmes, Circle of Security® Parenting™, DIR®/Floortime™, Infant Massage and the Newborn Behavioural Observations (NBO) system™. 
Maria Price (Secretary)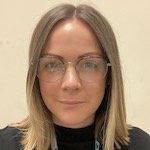 Maria Price joined the I-AIMH Executive Committee in 2018. Maria currently works as a Senior Speech and Language Therapist on a Children's Disability Network Team in the HSE. Maria first became interested in Infant Mental Health after attending a Masterclass with Youngballymun in 2017. Maria is a trained Circle of Security Parenting™ (COSP) facilitator, and is passionate about supporting knowledge of the interaction between early life experiences, feeding, and language development. Maria is in her fourth year of training as a Child and Adolescent Psychoanalytic Psychotherapist. 
Dorit Deering (Treasurer)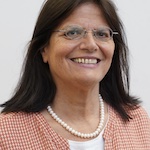 Dr Dorit W. Deering joined the I-AIMH Executive Committee in 2018 and has been the treasurer since 2019.  Dorit is a developmental psychologist who has recently retired after many years as a psychology lecturer in TUDublin, Grangegorman. Her doctorate was based on the Dublin Child Development Study (TCD) – a precursor of Growing Up in Ireland and involved the investigation of determinants of infant attachment. She has also completed a MSc in Child and Adolescent Psychoanalytic Psychotherapy (TCD) which involved extensive infant observation and research in the intergenerational transmission of attachment. In addition, Dorit is experienced in the use of the NBAS and Circle of Security Parenting™ (COSP). 
Ciara McCarthy (Membership Secretary)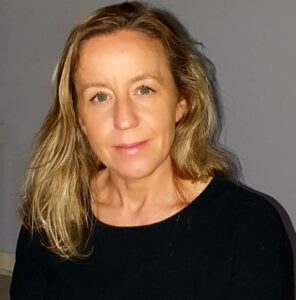 Dr. Ciara McCarthy is a Senior Clinical Psychologist and has been working with Children and their Parents/ Carers as a clinical psychologist in the HSE since 2006. Previously she has worked in Child and Adolescent Mental Health Services and is currently working in Primary Care Psychology in Tallaght West.  Ciara is committed to holding the relationship centre stage throughout all her clinical work.  She has a special interest in complex, intergenerational trauma, and the pivotal role of the Infant Mental Framework, in relation to repairing the past and promoting optimal social and emotional development in the present.  Ciara has been a member of the Executive Committee for I-AIMH since 2018.
Audrey Lonergan (Past President)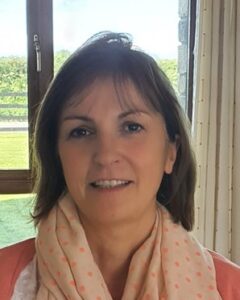 Dr Audrey Lonergan is the current President of I-AIMH. She is a Chartered Clinical Psychologist, and is endorsed as an Infant Mental Health Specialist IMH-E®(III). She has over 28 years' experience working in the HSE with children and families. In her current role as Principal Psychologist Manager, she has worked to embed IMH promotion, prevention and intervention services in the Primary Care Psychology service in South Tipperary. She has consulted as a subject matter expert to the IMH strand of the national Nurture Programme. She has a special interest in perinatal mental health and has completed a doctoral thesis examining PTSD following childbirth in an Irish population. 
Marie Mac Sweeney (Past President) 
Marie MacSweeney is a Director and founding member of the Irish Association For Infant Mental Health.  Marie is a professionally qualified social worker, with a wide range of experience that spans 30 years.  She is currently a Learning and Development Manager in Tusla, Child and Family Agency. Marie is passionate about the area of Infant Mental Health and has played an active role in I-AIMH since it's inception, serving both as Training Officer, Vice President and President. She has a particular interest in building workforce capacity in the area of Infant Mental Health and she will  continue to work within the association to further this aim over the coming years.
Ella Lovett (Past President)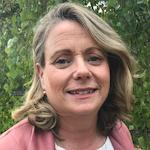 Ella Lovett has served on the I-AIMH Executive Committee since it was established in 2009 and has held the positions of PRO, Secretary, President elect and President (2018-2020). She works in the HSE as a Principal Clinical Psychologist in CAMHS CHO4 (Cork & Kerry). She has been a member of her local IMH Network Group since 2006. She is a Circle of Security Parenting™ (COSP) facilitator and enjoys facilitating and researching COSP parenting groups. She co-ordinates an IMH special interest group for psychologists across CAMHS & AMHS CHO4 which works to raise the profile of IMH e.g. by facilitating introductory IMH workshops for staff as well as the public.
Sharon Byrne, (Ordinary Committee Member)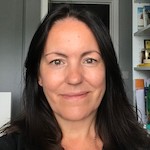 Sharon Byrne joined I-AIMH in 2015 and became a director in 2019.  She has over 25 years' experience working in the area of early childhood education and care (ECEC).   Sharon currently coordinates a range of supports for the ECEC workforce and in the past worked as an Aistear and Síolta mentor and managed community early learning and care settings.  She is particularly interested in infant and early childhood mental health, trauma informed practice and the key role early years educators hold in supporting children and their families.  Sharon is an experienced trainer and facilitator of parenting programmes including Circle of Security Parenting™ (COSP).  
Helen Ryan, (Ordinary Committee Member)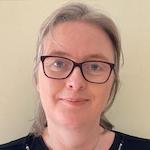 Helen Ryan comes from a background in Social Work, Early intervention, family support and Child protection work in Ireland and UK. More recently Lecturing and mentoring early years students with a particular focus on working with under 3's and promoting IMH awareness, and Healthy Ireland, Smart Start Trainer (0-3 programme). In her current role with ABC Start Right Limerick, Helen works with parent groups: Circle of Security Parenting™ (COSP), Mellow Bumps Antenatal Programme.  Working with early years professionals and wider professional audiences to support early attachment relationships and capacity building in IMH. She is a certified trainer in The Growing Brian Curriculum with Zero To Three and working towards certification in The Newborn Observation (NBO). Helen joined the I-AIMH Executive committee in 2019.
Jeananne Garavan, (Ordinary Committee Member)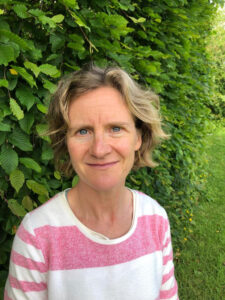 Jeananne Garavan is a senior clinical psychologist and recently joined I-AIMH Executive Committee in 2020. Having worked in Adult Mental Health for most of her career she is passionate about developing and promoting infant mental health initiatives in her current role within Primary Care Services with the HSE based in co. Mayo.  She is a trained facilitator of Circle of Security Parenting™ (COSP) and mellow bumps reflective ante natal programmes.  Jeananne founded and currently Chairs a Mayo Infant Mental Health Forum and also Chairs a regional Infant Mental Health working group. She is also a qualified Cognitive Analytic Therapy Practitioner.
Catherine Maguire (Past President)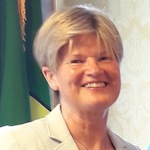 Catherine Maguire co-founded I-AIMH in 2009 and was its inaugural President. She is a Chartered Senior Clinical Psychologist, an Endorsed Infant Mental Health (IMH) Mentor® and PhD Candidate at the School of Applied Psychology, University College Cork. Her work is based in the Parent and Infant Unit at The Bessborough Centre. She is passionate about advancing IMH workforce capacity, disseminating scientific knowledge to progress IMH services, and reflective practice supervision. She is a member of the Executive Committee of the World Association for Infant Mental Health (WAIMH) Board, and is supporting preparations to host the WAIMH World Congress, Dublin, July 2023. 
The EC meets every 2 months. Its functions include planning and progressing the organisation's goals and strategies. Current work also includes the organisation of educational events, dissemination of articles/information, fundraising, establishing the organisation's charitable status. All work is undertaken on a voluntary basis.
Some members are involved in establishing and supporting Infant Mental Health Network Groups around the country. These network groups are multidisciplinary, educational, and supportive, and primarily use a model of reflective practice.
Irish Association for Infant Mental Health clg         
Charity (Auth) No: 19200  
Company Reg: 538019    
Directors: Marie McSweeney, Ella Lovett, Sharon Byrne