STEP 1: COMPLETE FORM
To join I-AIMH please complete the membership application form available via the Membership Application 2018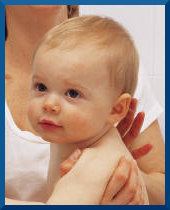 .
Or if you wish to renew your membership for the year, please click Membership-Renewal 2018.
Once you complete the form please email this to subscriber@iaimh.ie
Your application will be processed once both your form and your payment are received.
STEP 2: MAKE PAYMENT
Payments can be made by cheque sent to the address above or via the Paypal payment procedure below.
Annual membership costs €25. A reduced fee of €20 is available for students. You can join at any time. Membership is renewable at the time of our AGM, dates for which will be announced on the website.
REMEMBER TO COMPLETE AND RETURN YOUR FORM BEFORE MAKING A PAYMENT.
Waiting for PayPal...
Validating payment information...
Waiting for PayPal...
Irish Association for Infant Mental Health clg Charity (Auth) No: 19200
Company Reg: 538019
Directors: Marie McSweeney, Ella Lovett, Audrey Lonergan