Useful books and articles:
Charles Zeanah (ed). (2018). Handbook of Infant Mental Health. (4th edition). New York: The Guildford Press.
Selma Fraiberg, Edna Adelson & Vivian Shapiro. (1975). Ghosts in the Nursery: A Psychoanalytic Approach to the Problems of Impaired Infant-Mother Relationships. Journal of American Academy of Child Psychiatry, 14(3), 387-422, available via http://www.frcnca.org/wp-content/uploads/2017/03/Ghosts-in-the-nursery-paper-copy.pdf
Alicia F Lieberman, Elena Padron, Patricia Van Horn & William W Harris. (2005). Angels in the Nursery: The Intergenerational Transmission of Benevolent Parental Influences. Infant Mental Health Journal, 26(6), 504-520.
Sarah Mares, Louise Newman, & Beulah Warren (2011). Clinical Skills in Infant Mental Health, The First Three Years (2nd Edition). Acer Press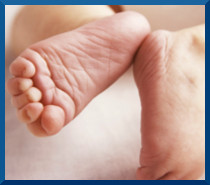 Web Resource Links:
World Association for Infant Mental Health
Perspectives in Infant Mental Health Publication
Zero To Three – National Centre for Infants and Toddlers and Families
Michigan Association for Infant Mental Health
The Association for Infant Mental Health UK – AIMH (UK)
Irish Association for Infant Mental Health clg Charity (Auth) No: 19200
Company Reg: 538019
Directors: Marie McSweeney, Ella Lovett, Audrey Lonergan